Top 10 reasons to choose Shell
Knowing if a company is a good fit for you is important. There are many reasons to join a great company like Shell. Here are just a few to help you on your way:

1. A world class career
Shell is one of the largest companies in the world, operating in over 70 countries. We have more than 90,000 employees across a wide range of businesses. We have been around for more than 110 years and remain one of the most valuable companies on the planet.
2. We invest in the best
We are industry leaders in the digital and technical revolution, dynamically evolving to meet the energy needs for billions of people every day.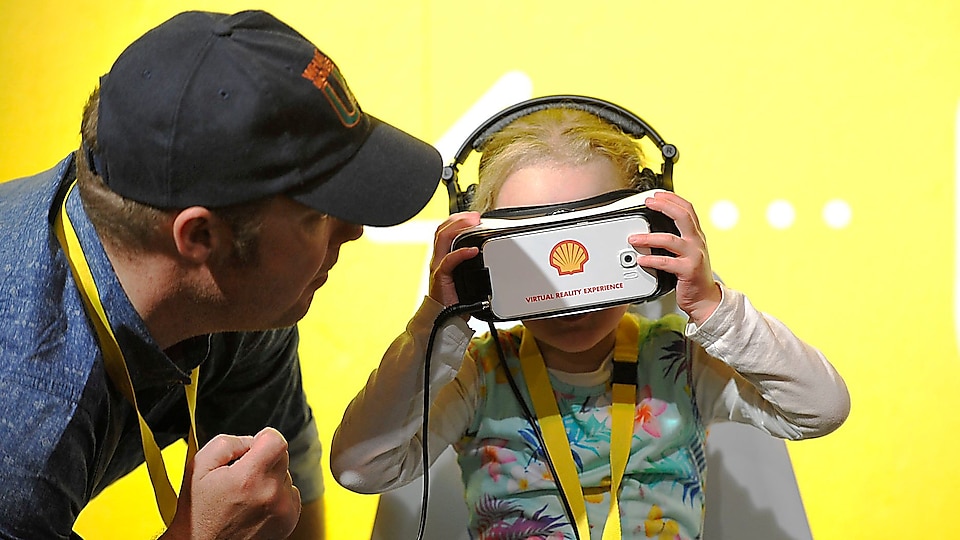 Every business at Shell is actively exploring exciting new technologies and digitalising what and how we deliver for today and for the future.
3. You will get to #makethefuture today
No matter what role you do, at Shell everyone has a part to play. We are constantly innovating and believe that our success comes from human ingenuity to deliver more and cleaner energy through leading technology. Learn more about our energy and innovation here.
4. Fuelling your needs, powering your passions
We offer some of the most competitive compensation and benefits packages in the industry. We take work-life balance seriously. For example, we are the first international oil and gas company to offer global minimum maternity leave. Just one of the many flexible working policies we have in place to ensure you have more time to do the things you love.
5. A great neighbour
We aim to be a good neighbour wherever we work, by contributing to the well-being of communities. We operate in close collaboration with governments and national and international companies that champion these communities' well-being. Learn more here.
Shell employees building bicycles for local communities.
6. We are one team
Our global success requires delivering exciting project work through a combination of physical, remote and virtual teams leveraging cross-cultural differences. In fact, we reward teamwork. Collaboration is one of our most valued leadership attributes and factors in many of our internal rewards and recognition programs.
We have a recognized culture of achieving goals through teamwork
7. Diversity makes us stronger
We care about people. We take pride in being a diverse organization with a strong Diversity & Inclusion culture. We have employee networks such as the Disability Network, the LGBT network, and the Women's Network that help staff share ideas and support each other. Most of all, we believe that everyone is different and that difference brings value.
8. Approachable leaders that care
Delivering our strategies means having the best people. Our leaders genuinely care about your career growth. Your Individual Development Plan enables you to chart a career path for yourself and is regularly reviewed by business leaders who are available for open discussions.
Engage in open conversations about your career development plans.
9. Rediscover yourself everyday
Your personal development is a priority for us as an organization. As such, our development programm are recognised as being industry-leading with multiple development tools at your disposal. Gain experience in different businesses and functions through on-the-job learning, coaching support and award-winning training programs.
10. Come see for yourself!
Having read 1-9, you can already see why 90,000 other people chose Shell, so why not you? We're proud of who we are, our heritage, our culture, and the work we do to #makethefuture. Join us on LinkedIn, Facebook, Twitter or Instagram to learn about the amazing work being shared by Shell teams every day. You can stay up to date by joining our Shell Talent Community – or simply click here to search for your dream job.

Looking for a career at Shell?