10 employees share their first week at Shell
It's hard to tell what you can expect on your first few weeks at a new company. Every person's experience will be different in one way or another – but to give you an idea of what it's really like, we asked 10 of our employees to share stories and tips. Here's what we found.
1. You'll meet people that are ready to answer your questions, whatever they may be
"Don't be afraid to ask any questions. I think that's number 1. Even if it's a ridiculous question. You'll end up coming onboard much faster if you take away the hesitation and just ask questions. You're a new-joiner. No one's going to judge you for asking questions – which is a good thing, so take advantage of this." - William Werry, Marine Supply Chain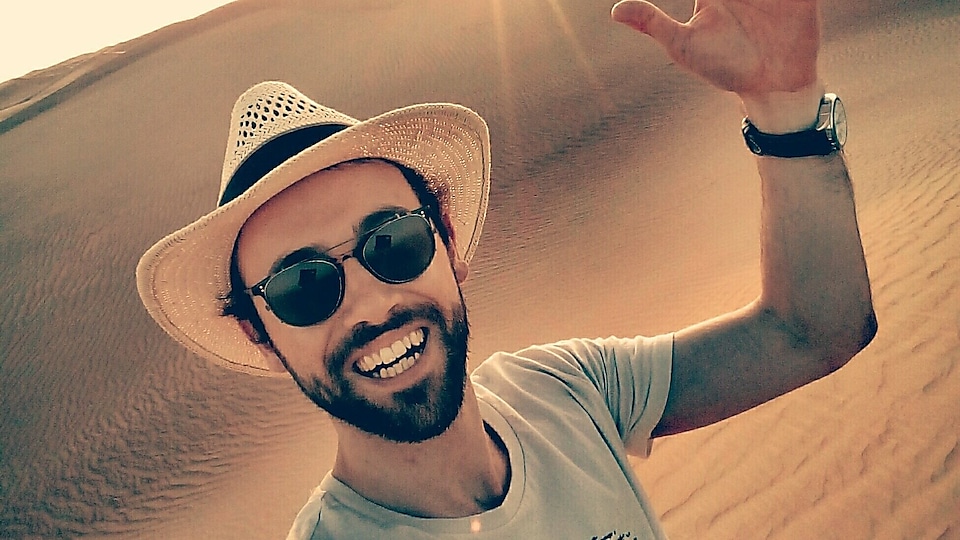 "Introduce yourself and don't be afraid to ask questions. Not only is it helpful to ask questions from those more senior, it's also a good way to get to know them." - Matteo Paganoni, Production Geologist
2. You'll see Shell's purpose in action
"I learned that Shell is more than just an energy company. That improved my views on the company and, after talking to different people, I discovered they all share a vision with Shell." - Clara Heuberger, New Energies Researcher
"All companies have their own sets of rules, but it's not all the time that they actually practice it. Oftentimes, it's just something they say. But here at Shell, I was amazed because I saw how people here really make an effort to practice what they preach." - William Werry, Marine Supply Chain
3. You'll be welcomed in an environment that is diverse and inclusive
"One thing that really struck me was the way people interacted with each other. People at Shell really value diversity. I was a little worried because I had very little knowledge about oil and gas. My expertise is more on the electrical side of things. I appreciate how much people want to get to know me, even though my background and expertise is different from theirs. This makes me feel valued and welcome to the team." - Clara Heuberger, New Energies Researcher
"On my first week, I was really impressed by the diversity of the people I got to meet when I had the onboarding session with people from other teams. People here at Shell come from different backgrounds so every time I talk to somebody, there's always something new to learn." - Deo Pinem, Sales, Key Account Manager for Lubricants
4. It's a culture of collaboration
"Shell's company culture truly is nothing short of striking, especially for new-joiners. When you know you're expected to deliver excellent results, you'll find comfort in knowing that the people you work with are willing to show you the ropes and help you grow." - Shannen Lee, Retail Sales Manager
"People here are always willing to help you. Some of them are even dedicated towards your development. Everyone has a different role, but they also want to help you learn things." - Aliya Hamid Commercial Financial Analyst
"Shell allows you to network with anyone and everyone around you - embrace that culture." - Satyanarayanaraju Patchamatla, Senior Systems Engineer
5. Beyond your comfort zone, you'll find new relationships and learnings
"Don't be afraid to reach out. Challenge yourself to go beyond your comfort zone. Be open to building your network. Based on my experience, relationships at work really matter. The best resource that will help you with onboarding are the people inside the company. It'll allow you to grow, network, and deliver your work well." - Pert Ilagan, Sourcing Manager
"Be yourself and learn how to build relationships. You have to get out of your comfort zone. Try new things and meet new people. At Shell, people are amiable and fun to be with. You should also enjoy the process. You'll really learn a lot from the company, and these learnings are things you can use in and out of the workplace. Collaborate with your peers. This can help you grow and create new experiences." - Shannen Lee, Retail Sales Manager
6. You'll find many opportunities for career development
"I was struck when I realized through networking how big Shell really is. There are a lot of opportunities here. You can start doing one thing and then end up doing something completely different later on. What I like about Shell is that every 4 years, there's the option for you to switch roles. I think it's quite surprising. You hear about people who have been with Shell for 15 years and assume they've been doing the same thing the whole time, but realize that isn't the case after all." - Aliya Hamid, Commercial Financial Analyst
"From my first week, I remember noticing that there was this positive drive in the office that I couldn't help but feel. That really excited me to move forward and discover what this path has to offer me." - Venessa Ting, Process Chemist
7. Safety is our business
"There is a culture of care at Shell, where everyone cares for one another." - Satyanarayanaraju Patchamatla, Senior Systems Engineer
"What struck me most is their emphasis on safety. Even though I work in an office, I was surprised by the amount of rules we have but in a good way. I haven't experienced that in any of my previous jobs." - Karolina Jajkiewicz, Demand Planner
8. We support every employee's well-being
"I noticed the emphasis on work-life balance. The people come to work on-time and they also leave on-time. I'd hear them going for things like sports activities and social events after work, so I was pleasantly surprised. Before I entered, all that I heard was that the environment was very competitive and stressful but I found it to be the opposite when I got in." - Vanessa Ting, Process Chemist
Looking for a career at Shell?