Gerry Hooper celebrates 50 years at Shell
Oct 24, 2018
Shell employee Gerry Hooper has seen many changes over his career at Shell and passes on words of wisdom to the next generation of employees.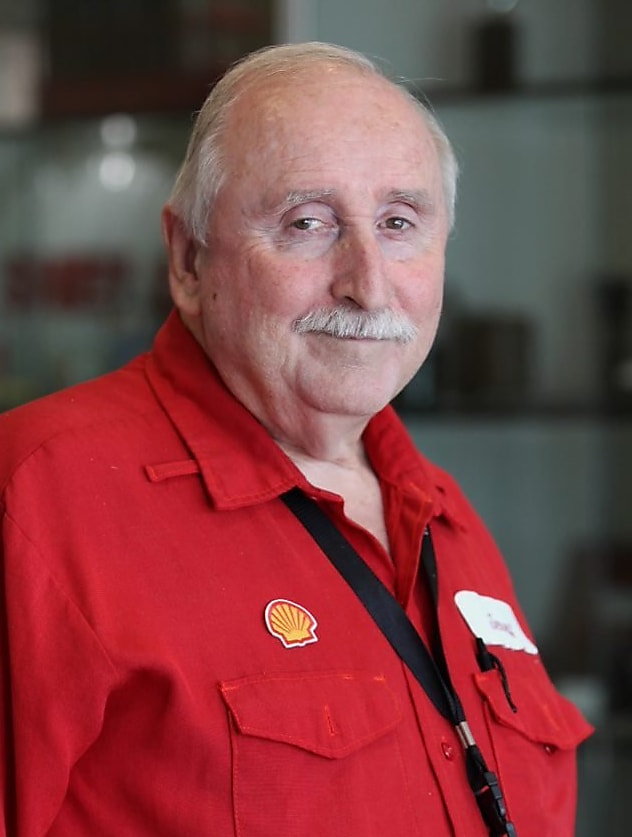 It seems like I hired in 10 years ago, time's flown by. In 1968, I enlisted with the 173rd Airborne Brigade of the Texas Army National Guard, and a year later I hired on with Shell. During my first five years with Shell, I worked as an operator and also served as a member of the Guard. In
the Guard, I got to jump out of airplanes – you go through the emotions of the fall and learning how to hit the ground – you just have to relax and roll, not get too excited.
I also had the opportunity to foster a number of children in the 70s through the Harris County. It is very gratifying to know you are providing a positive environment to children who had never experienced it before. They become part of your family and it is tough, for a while, when they're returned to their families, but my kids liked it, the children we fostered were like their brothers and sisters.
I've worked in several roles since I first joined the chemical plant and I've seen a lot of changes to the plant. I remember when the refinery when the refinery and chemical plant first came under one organization. I got to serve as the first manpower coordinator for Deer Park Manufacturing Complex. I'm very fortunate to work for Shell with the safety culture we have here. I have had friends elsewhere I have had friends elsewhere that weren't so lucky. I used to look at my retirement date and think it was so far away but now it's suddenly behind me. My advice to new employees is that you have to like your job out here, you have to be happy with what you do. We have rules to follow and it is not always easy but Shell's been really good to me and my family. The worst thing about my career ending is leaving my Shell family.
I also like to get away on a cruise every now and then and I enjoy hunting or camping with my family – I have 13 grandchildren and 8 great-grandchildren.
#MyShellStory is a campaign asking you to share your story about Shell Deer Park. If you, or your family, have a story about working at the site, with our employees on community boards or if you've ever visited the site during family day or a new unit opening event, we'd like to hear it. Post your stories, photos or videos on social media and tag it with #MyShellStory. Not on social media? Send us your story.
You can follow along as employees share their #MyShellStory by following Shell Deer Park on Facebook and Twitter
More in Deer Park Manufacturing Site
Shell Deer Park invests in the latest technology and makes improvements in operating procedures and training programs so it reduces its footprint and achieves continuous improvement in environmental performance.
At Deer Park Chemicals, we power progress by providing the building blocks that make everyday products and are the solutions for our future, all from the historic birthplace of Texas.