Shell Veteran Acts with 'Chronic Unease' to Keep People Safe
Nov 01, 2016
In honor of Veterans Day on Nov. 11, we're shining a spotlight on a few veterans who work at Shell Deer Park. We spoke with Mike Bauschka about his time in the U.S. Army, why Shell Deer Park feels like a family, and how he uses chronic unease to keep everyone around him safe.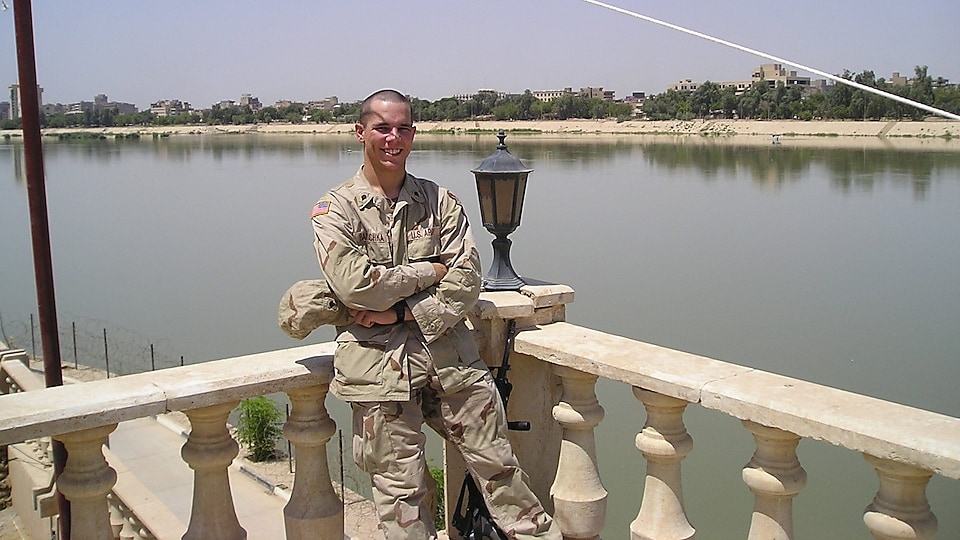 Mike Bauschka, Civil Structural Design Specialist – Shell Deer Park
When the 9/11 terrorist attacks hit the United States in 2001, Mike Bauschka wanted to help – so he left school and joined the U.S. Army. Serving in the military never crossed his mind before the tragic course of events occurred that day.
"In that moment, I felt a compelling need to do my part and help protect our nation," said Mike Bauschka, a civil structural design specialist at Shell Deer Park.
He served for three and a half years in the Army as a combat engineer, and his unit was deployed to Baghdad from 2004-2005.
"It was one of the most challenging experiences of my life, and the training I received changed my life forever," said Bauschka.
Following his time in the Army, he moved to Houston to start the next chapter of his career and received a two-year degree from Lone Star College. After a few years of designing and building metal buildings, he worked at WorleyParsons and later signed on as a contactor at Shell Deer Park before accepting a full-time position. In total, he has worked at the site for nearly six years. He and his wife have three children: Vivian (7), Michael Jr. (3) and Evelyn (1).
Mike Bauschka, Civil Structural Design Specialist – Shell Deer Park
Veteran loves the family atmosphere at Shell Deer Park
Bauschka loves working at Shell Deer Park, and he appreciates the close friendships employees form in addition to the open dialogue amongst all levels of the site.
"I miss the unique brotherhood of the Army, but I have that sense of family here at the site," he said.
He's passionate about helping out other veterans, and he's heavily involved with Shell Deer Park's MILNET group, which is a support network for veterans who work at the site. He also started a veterans support group in his neighborhood and is in the process of starting one at his church.
'Chronic unease' helps keep people safe
Due to his time in the Army, he said he's able to effectively and efficiently dissect complex problems that arise on the job and use a critical approach to solving them. Most important, the Army taught Bauschka to take safety very seriously.
"My safety awareness is incredibly heightened now. I always ask myself, 'What could go wrong?' before I begin any project," he said. "Chronic unease is critical to achieving a safe work environment and ensuring everyone goes home to their families the way they arrived."
He paused before adding, "Safety starts and ends with caring. While I had an incredible opportunity to help protect our country, every employee here at the site has the opportunity to help protect everyone around them by watching out for each other. I take great pride in doing that every day."
You May Be Interested In
Shell Deer Park has a long history of supporting the Leukemia & Lymphoma Society (LLS). Learn more about how the site's funds enable this organization to pursue groundbreaking research and provide support to families across the country.
This year's Boys & Girls Harbor Golf Invitational – powered by Shell Deer Park – raised $173,588 for children in crisis.
Promoting inclusion is not merely a human resources initiative. It is at the very core of how we do business.
More about Shell Deer Park Refinery
Shell Deer Park is a 1,500-acre complex located in Deer Park, Texas, approximately 20 miles east of downtown Houston.
We have built a strong relationship with the community through decades of collaboration and a commitment to powering progress together.